Corporate design, web design, means of communication, marketing strategy
The Prokopy Therapy Center is a modern center for physiotherapy in Kassel. For this startup we have developed a coherent brand presence and created all the associated communication media.
The challenge was to generate awareness for first-time visitors, so that they could be converted into regular customers in the long term through active marketing.
Positioning & strategy
Due to the high number of gyms and classic physiotherapists, we pursued a multi-dimensional strategy when positioning. Gyms often do not have the necessary qualified staff or a holistic medical approach. On the other hand, classic physiotherapists often do not offer an open and modern training area to improve physical fitness. This is exactly where we started and developed a brand strategy that strikes a perfect balance between a fitness studio, a rehab center and an oasis of well-being.
The corporate design should make the independent identity visible: This sharpens the characteristic visual profile and creates a uniform basis for successful communication between the therapy center, patients and athletes.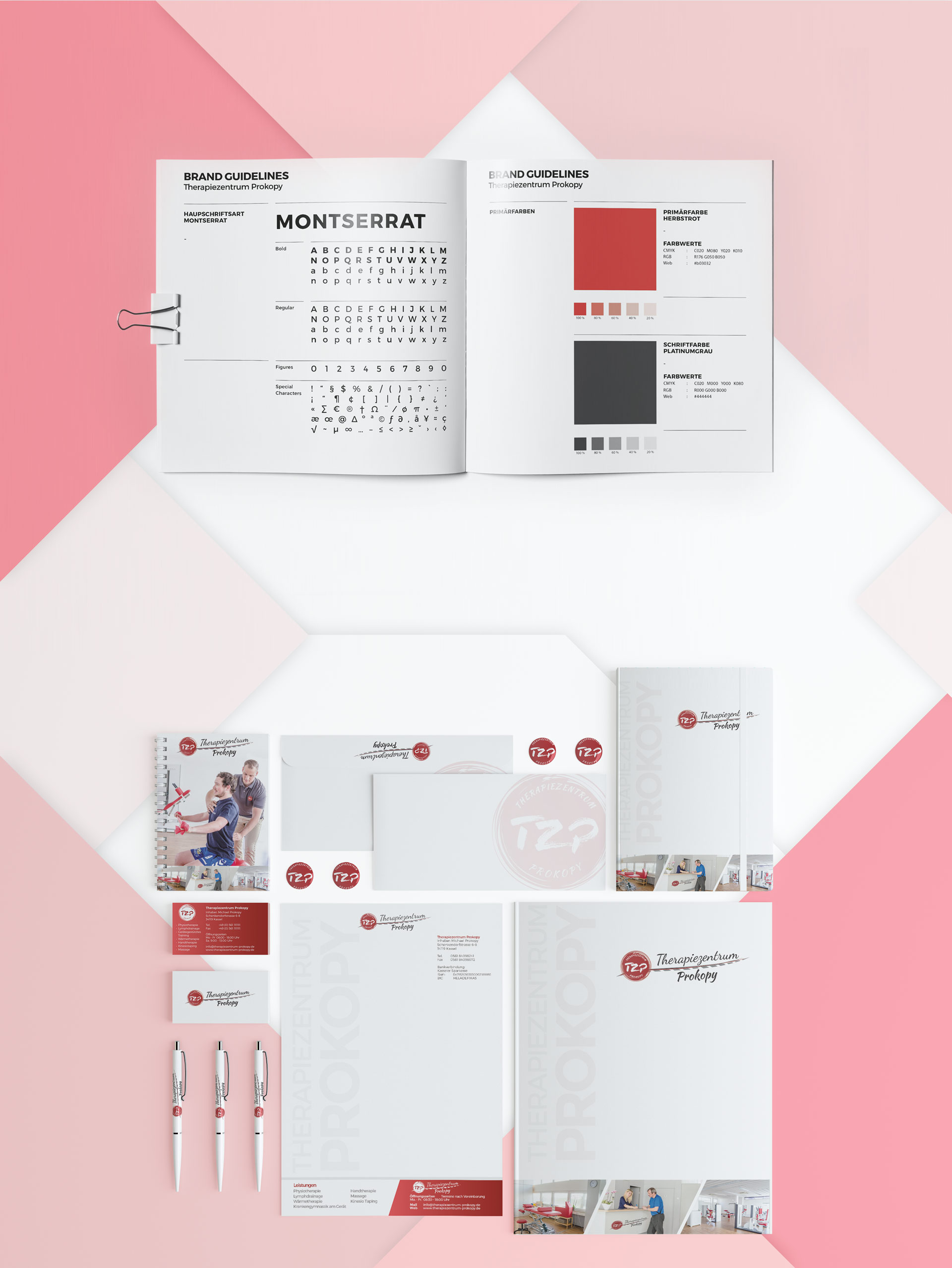 Implementation
We developed the logo, as well as colors and a suitable typography. A brand style guide was designed for a uniform visual appearance. It contains all specifications for the use of logo, colors and font in business, print and online areas. Subsequently, means of communication such as Brochures, business cards, appointment cards and envelopes created. The website was also developed according to these specifications.
The range of services is conveyed to the user with easy-to-understand advertising texts and professional, expressive images. Simple and effective navigation on the website also enables a positive user experience. In the course of the marketing strategy, high visibility on the web is achieved by means of search engine marketing and optimization.